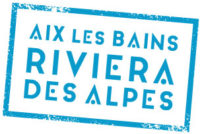 L'Orée de la Chambotte is located in the Savoie region, in the Chautagne wine area, just 2 minutes from « Lac du Bourget » and Châtillon port beach.
We have 3 very charming seasonal flats to rent out in Chindrieux « l'Autre Bout du Lac », near the Chambotte, Sapenay and Grand Colombier mountain passes, 18 km from the AIX LES BAINS spa 'Riviera du lac'.
Located between the lake, the mountains and the rivers Rhône and Ain, it's a fabulous area to enjoy various sporting activities.
The 3 self-contained flats have balconies and are on the first floor of a house. The property stands on grounds covering 3000 m², with a shared swimming pool & garden and a gated parking area.
The flats were completely renovated in 2021 and each flat has an independent access with a common entrance hall (the ground floor is reserved for the owners).
Guests have access to a laundry room and a garage for bikes and motorcycles.
We have 2 electric bikes for rent, and a 1 stand-up paddle for lend.